'Raise Your Hand'
The New Single Out Now
46 Brigade released their first single of 2022 on Tuesday, April 5th.  A punchy upbeat number, with hooky chorus and uplifting message of hope, 'Raise Your Hand' is your stock standard pub rock singalong which will sit beautifully in amongst the band's infectious back catalog of crowd pleasers. (click single artwork above for Spotify link).

There are no plans as yet for a 'Single Launch', the guys focussing more on promoting their official filmclip (click photo below to view) soon after the single release. 
In the new video, 46 Brigade are musical minstrels, village commoners, travelling thru the forest during the renaissance period, playing their music. During their nighttime travels, they come across a grand manor, lit up in the woods, where a few elite socialites are having a party, drinking n dancing and laughing. From the house the band can hear their song playing at the party and they are blown away to realise that music and song can indeed cross all boundaries of social privilege and class. The boys set up their gear in the woods and start playing the song live, having their own little party. It signals the start of the great awakening of artistic expression, unity and human decency for all during this historical middle age.

A potential live studio performance and online stream is also planned in the near future, and will feature performances of all 3 recent singles as well as material from both their full length albums 'Into the Great Unknown' and 'Reverse The Future'.  Stay tuned for further details. 
 
Previous Releases and Live Shows
46 Brigade at Gidgestock Music Festival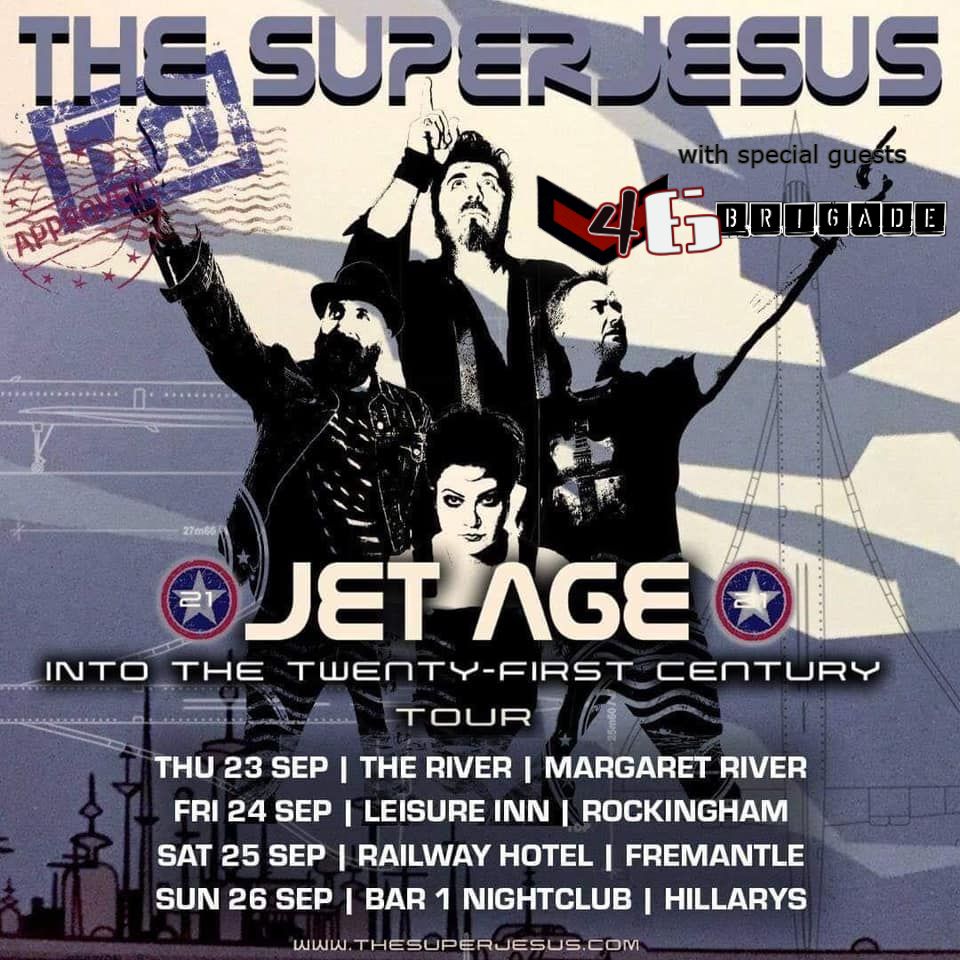 46 Brigade tour WA with The Superjesus
"Into The Great Unknown" has Platinum Record written all over it. The music feels like a Bugatti Veyron, a thrilling blend of luxury and horsepower capable of carrying you along at breakneck speed and then stopping on a dime like to take your breath away.  And they have the petrol tickets to do it all day long."